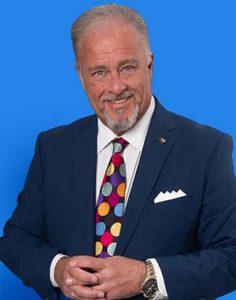 MOST RECENT EVENTS
Since the lifting of Covid 19 Lock down Ian has been busy appearing at a wide and extremely diverse range of events including Sundon Park Am Am Golf Dinner. Chips Charity Golf Dinner,Woburn GC ,Forest Of Arden MNDA Charity Dinner.Bury St Edmunds FC Sportsmans Dinner, Lets recycle Re Union Dinner, Stratford, Charity Golf Day &Dinner Bearwood Lakes GC. Inco Contracts Dinner, The Belfry, MS Charity Golf Day Harleyford GC. Sportsman Lunch , Goodwood Park Hotel, Captains Dinner Walton Heath GC . The Norfolk Traffic Dinner, National Federation of Ironmongers Dinner, Clacton Fellows Dinner, Noah's Ark Charity Golf Day, The Drilling and Sawing Association Dinner, Luton Rotary Golf Day, Lords Taverners Andrew Strauss Golf Day, British Koi Carp Association Dinner, Southern Water Charity Golf Day, Royal Norwich 125th Anniversary Dinner, Glenn Hoddle Charity Golf Day, Lincolnshire Golf Union Dinner, Ringway GC Captains Dinner, Beaujolais Charity Lunch Northampton, Ormskirk Golf Club Sportsmans Dinner, The Society Of London Golf Captains, Essex Hinge of Friendship Lodge Dinner, Lords Taverners Xmas Lunch , Woburn , Electrical Industry Charity Lunch, New Royal Norwich Opening Day commentary, Nottinghamshire Golf Union Dinner, Gloucester Captains Dinner, British Army Sports Awards Dinner, Swift Roofing Golf Day, Worshipful Company Of Builders Merchants Lunch, Clacton Rotary Dinner, Peterborough Round Table Charter Night, An Audience With Terry Butcher, Paul Walsh Charity Golf Day, Luton Hoo Charity Golf Day, Brentford FC Dinner, Queens Award For Industry Dinner Woburn, M&S Awards Dinner, Porsche Dealers UK Gala Dinner, An Evening With Sir Geoff Hurst OBE Theatre Tour, Abu Dhabi Oilman's Golf Dinner.
In January 2017 Ian reached a pinnacle in his career when he was crowned as King Rat for the second consecutive year of The Grand Order Of Water Rats, formed in 1889 it is the oldest and most prestigious show business brotherhood and charity and an enormous and humbling honour within the industry, following in the footsteps of some of the most famous entertainers we have ever known.
Please Note: The Grand order of Water Rats is not a masonic organisation or in any way affiliated or connected to masonry.
Recently Ian has spoken at notable dinners and Lunches including:
The Kent Cricket League Dinner, The Club Cricket Conference Lunch at Lords, The Motor Trade Golf Society Annual Dinner,The Royal Bank of Scotland Charity Ball, Police Federation Dinner, The British Shoe and Leather Trades Association, Notts County Annual Xmas Dinner,The Paviours Society Dinner 6th year running, Variety Club of Jersey Tent 52 Luncheon, Fraser Haart Xmas Luncheon, Pallet Force UK Dinner, 3663 Conference, Tesco Extra Format Annual Dinner, RBS Princes Trust Charity Dinner,Volvo Trucks Award Dinner and for many other satisfied clients.
Ian has also recently acted as Host and Auctioneer for:
The British Asian Sports Awards Annual Charity Dinner, filmed live at the Grosvenor House Hotel, Park Lane, London.
The Manchester City FC Players Awards Dinner, Rugby Advertiser Business Awards Dinner 3rd year running, MAN Hoyer Awards Dinner, Midlands Air Ambulance Gala Ball, Chris Broad Ashes Charity Dinner.
Ian has recently appeared at the following golf clubs Captains Dinners:
Woburn, Stoke Park, Wentworth, Hanbury Manor, Gog Magog, Knowle, Effingham, Kilworth Springs, Verulam, Newmarket Links, Moor Park. Abridge, Slinfold, Mentmore, Michelover, West Herts . West Hove, Langley Park, Royal Norwich, Bearwood Lakes, Royston, Dunstable Downs.

And entertained at the following Corporate and charity Golf Days:
Sennheiser,O2, DAS Insurance, FCA, Edmundsons Electrical, B.S.R.A. , Virgin, AEG, SPARKS, Wooden Spoon, Lords Taverners, Variety Club of Great Britain, Grand Order of Water Rats, The Prostate Project, BEN, Dreamflights, to name but a few.
As many companies reinstate their corporate hospitality budgets after a cautious trading period Ian is already filling his diary with many golf days and hospitality engagements throughout the New Year so book early to avoid disappointment.